Hydromassage Whirlpool Bathtub with 17in. LCD screen.
Tub fits 2!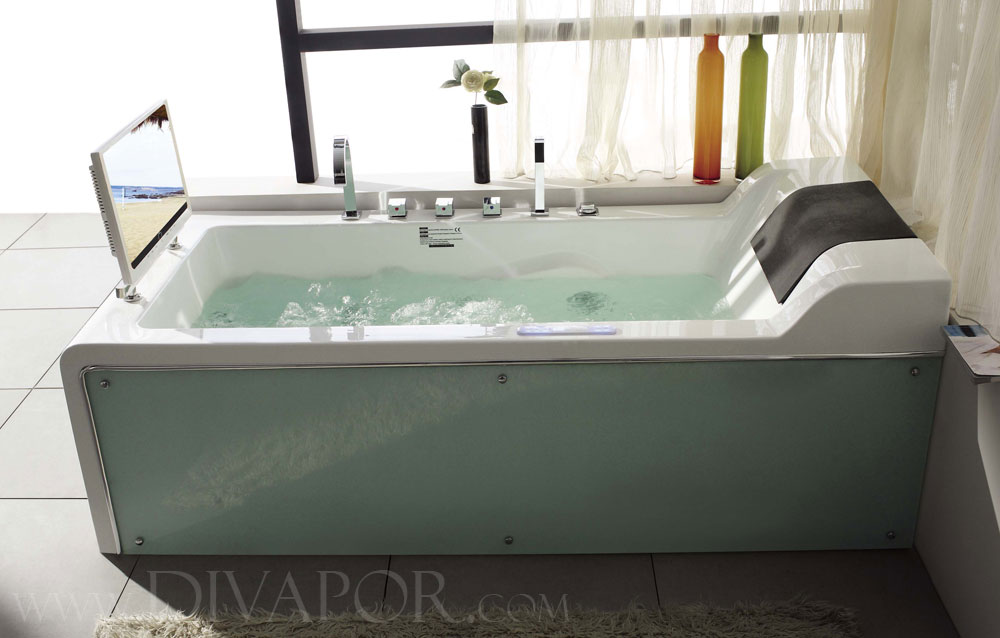 About the Cosmo (B-DV003)
Dimensions: 1900mm × 850mm × 680mm
Number of Jets: 7 big jets, 9 bubble jets, 6 back jets
After much interest in our 2 person hydromassage TV bathtub, Di Vapor now provide this single person luxury TV bath that will make you the envy of all your friends! The unit enjoys adjustable air and water massage jets along with a 17 inch touch-sensitive LCD TV with video input meaning you can watch anything from a DVD to Sky or cable while soaking away stress and aches in the comfort of your own home.
Purchase one
here
!
(It's in stock and delivers in 2-5 days! Ha!)