Check out different cities newspapers' front pages on November 5th:
Which do you like best?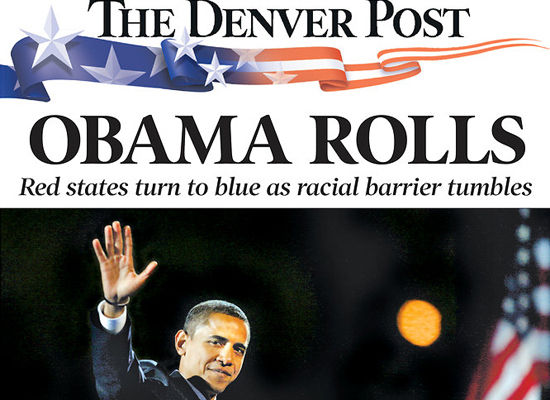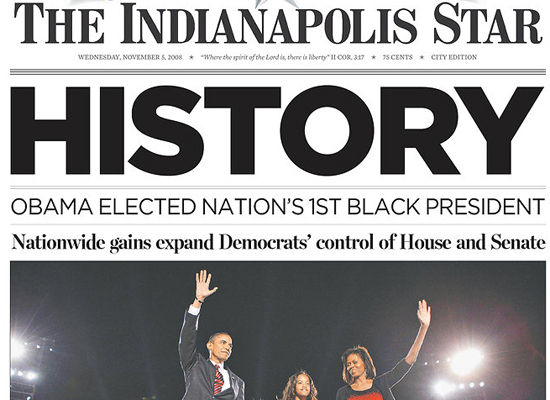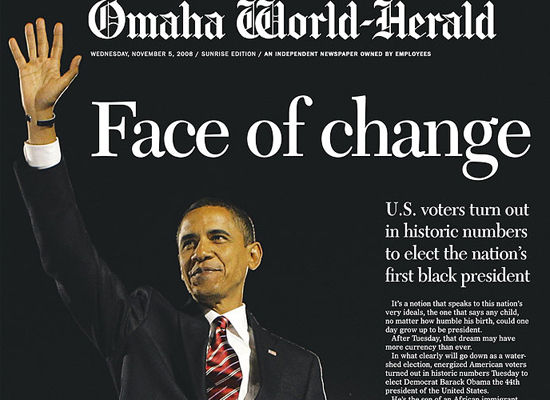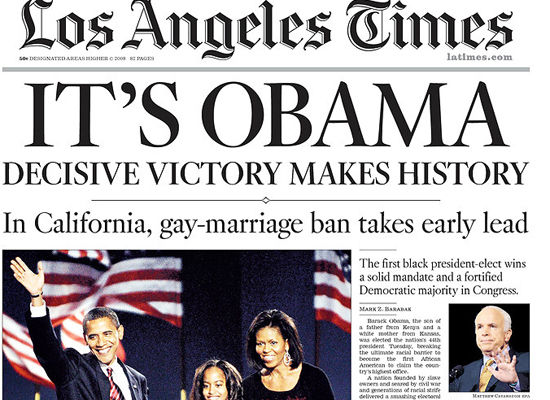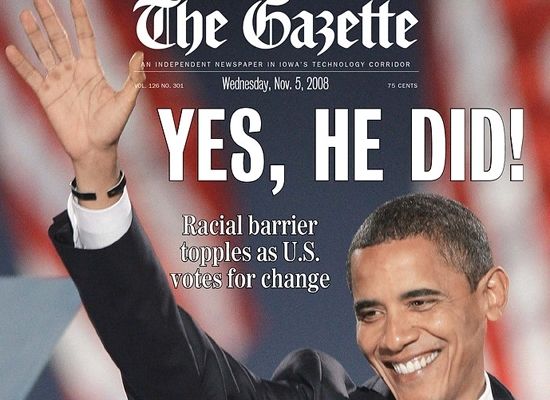 I heard newspapers in San Francisco sold out fast Wednesday morning. People really wanted a memento of our new president gracing the front page of any publication to commemorate the historic moment and show their kids, "This is the man who brought change!!"